A couple days ago I came across an alarming statistic:
70% of Canadians between 18 and 29 indicate a "major need" for more information about financial implications of buying a home.
                                                                  (Source: The Canadian Real Estate Association)
If you fall within this age range do you feel insecure about your personal knowledge of the financial implications of homeownership? One of the best resources I can recommend for first time buyers is the Homebuyers' Road Map published by The Canadian Real Estate Association.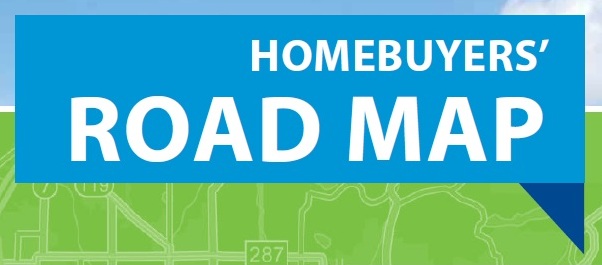 How to assess your financial readiness
What lenders require, getting preapproved as a first time buyer and learning your credit rating.
Canadian Mortgage Options for First Time Buyers
The different between fixed and variable rate mortgages, close and open mortgages, which mortgage is right for you, making payments on your mortgage, various mortgage charges to expect, what is expected of first time buyers for a down payment.
Canadian Mortgage Insurance
When you need mortgage insurance in British Columbia, who requires mortgage insurance, cost of mortgage insurance in Canada.
First Time Home Buyer Grants in Canada
information on federal government grants for first time buyers
First Time Home Buyer Perfect Home
How to decide where to live, what type of home to buy, what type of ownership to look for and the process
How to Make an Offer on a House
What is an offer, how much money do you need to make an offer, proper identification for making an offer.
Closing Costs and Other Related Costs for First Time Buyers
Learn about the extra costs of buying a house including land transfer tax, legal costs, home inspection, interest adjustments, appraisal fees, moving costs, real estate commissions and so on.
Closing Remarks by Natasha
I strongly believe that if this stat is true we as Real Estate professionals need to do a better job of educating. This is the age where you start a career, begin to make your own decisions, live a little and need to start planning for the future. For many, planning includes thinking about buying a condo, townhouse or house.
This is one of the most important decisions to make. Did you know that homes represent the largest financial investment for most Canadians? This investment usually requires some form of credit and if planned right can provide a source of equity in the long run.  However changing market conditions, locked-in mortgage rates and renewal terms plus a number of unknown factors can make planning future investments intimidating.
If you are a first time home buyer in the Surrey, White Rock, Langley or Greater Vancouver area I would love to sit down with you and help you understand the financial implications of home ownership specific to your personal and financial goals. Feel free to call or text me at 778-316-4290 or send me an email at natasha@natashataylor.ca.