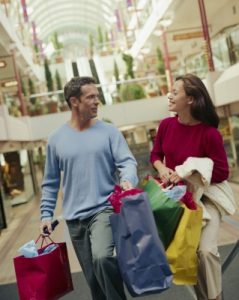 For many people, living close to stores where they most often shop can be an important factor when deciding where to buy a home.  Investing in a Surrey home, or surrounding areas, puts you in close proximity to abundant and fabulous shopping opportunities. With BC's second largest shopping mall, three shopping centers, numerous shopping plazas, antiques and the Punjabi Market, everyone is sure to find something to their liking.
Surrey, BC is also one of the fastest growing cities in Canada with one of the top school systems, a new library, easy access to public transportation and great parks and outdoor activities.  Surrey is the ideal place to invest in real estate.
Here are just some of your shopping options in Surrey!
Central City Shopping Centre
Downtown Surrey.  100+ stores, expanded food court, three full-service restaurants, and an Asian-themed supermarket.
Guildford Town Centre
BC's second largest shopping mall.  200+ specialty stores and services, 12-screen movie theatre and a free, woodland-themed play park for children.
Semiahmoo Shopping Centre
 50 boutique stores with 10 food court outlets and restaurants
Urban Shopping Plazas
Grandview Corners (160 St and 24 Ave)
The Shops at Morgan Crossing (24 Ave and Croydon Dr)
South Point Exchange (3033-152 St)
Surrey has the largest selection of Indian shopping in British Columbia. The "Punjabi Market" centers on 120 Street between 92 Avenue and 96 Avenue, and 128 Street between 80 Avenue and 86 Avenue.
Visit hellobc.com for more detailed information on shopping available in Surrey BC.